CPA-LED ACCOUNTING, BOOKKEEPING & FRACTIONAL CFO SERVICES
Eliminate Uncertainty.
Gain Back Control.
Improve Profitability.
As a CPA-led bookkeeping and fractional CFO firm, we empower businesses to improve cashflow, get clear on finances and get up-to-date reporting so they can achieve their objectives quicker and easier than they thought possible.
Get Cash Flow Clarity
CONFUSED BY YOUR CASH FLOW, BEHIND ON YOUR FINANCIAL REPORTING OR UNSURE WHERE YOUR MONEY IS GOING?
Is your cash flow no longer making any sense? Perhaps you are experiencing cash shortfalls, you're barely able to make payroll, or you're having inventory shortages which can cause you to lose good employees or customers. Or maybe you're behind on your reporting or under a CRA audit.

These types of problem can cause a huge amount of stress to you, your company, and those around you – even your family.

If you are frustrated at staring at financial statements that you can't figure out, or you simply don't have the time because you're putting out fire after fire then you need to hire a qualified, experienced bookkeeper.

Cash flow is the lifeblood of every business and it is what keeps your business going month to month but it can be a real challenge keeping everything afloat, especially if you've recently made some significant changes.

A lot of companies don't reach out until it's almost too late. Don't let that be you. Give us a call today and set up a free consultation.
Embrace Coherent Financial Oversight
IS YOUR BUSINESS LACKING CLEAR AND COHERENT FINANCIAL OVERSIGHT?
Intrepidium Consulting is a boutique bookkeeping and fractional CFO firm. We provide a team of bookkeepers with CPA oversight to help you stay on top of your finances, ensuring you make the right financial decisions for your company.

With flexibility and cost-effective solutions, Intrepidium helps you balance your books so you can stop worrying and do what you're best at – running your business. We have qualified bookkeepers with years of experience who can set up a painless system for your small business that will set you up for future success.

Unlike other bookkeeping firms that will just give you confusing reports, we interpret the numbers, giving you a detailed breakdown and the mentorship and guidance so you understand the situation. This in turn will allow you to make better business decisions that will ensure your company thrives.
A Roadmap to Profitability
UNSURE ABOUT YOUR PROFITABILITY OR WHERE YOUR COMPANY IS HEADING?
We start off with a complimentary overview of your books which will help us flag any potential issues, stopping them from becoming larger problems. Doing this alone can greatly help. By understanding the numbers and what they mean, we can then diagnosis problems which will then help you move forward with confidence and clarity.

In the beginning, we will work closely with your team but with ongoing mentorship and guidance, we can give you the tools you need in order to make better decisions for your company. At Intrepidium, we see ourselves as an extension of your team, fitting in where we are needed, or stepping back when the proper systems are in place and things are running smoothly.

We have helped our clients get clearer on their finances, even bringing some from the brink of bankruptcy back to profitability. Through hard work and discovering the root problem Intrepidium was able to work with these companies so they could find financial clarity which ultimately reduced stress and freed up time.

Contact us today for a complimentary consultation and find out how we can customize a solution for your bookkeeping and financial needs.
How Our Process Works
Discovery
We start off with a complimentary overview to help flag any potential financial issues or irregularities. You can then use this audit for your internal team or bring in an experienced bookkeeping firm to get financial clarity.
Plan
We diagnose and correct any financial issues we see through simple, concise reporting, giving you clarity and understanding.
Implement
We systematize your processes to better position your financials moving forward. Through expert guidance, we help you understand your business better, make sense of the numbers, and helping you meet and exceed your business goals sooner and easier.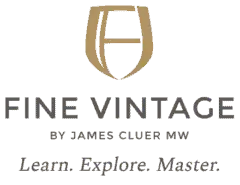 Ryan Roch is the model of a cool, calm and collected professional. He knows what he's doing. I sleep well knowing that Ryan has my companies finances in order
James Cluer MW, Fine Vintage

"We have been using Ryan Roch and his firm Intrepidium since June of 2018, and I have to say that it has transformed and really improved the way we do business.
Ryan's firm assisted me when our existing accounting system was in shambles due to incompetent staff who abandoned their jobs without any notice. It was really a low point for me but with Ryan's help, everything was under control within a few weeks.
Since those early days, Ryan's role has transformed into that of a part time CFO who provides excellent metrics and guidance on the current state of my business in addition to, supervising our in-house office administrator and bookkeeper. He also works seamlessly with BDO in completing our year end filing with the CRA.
I could not be happier with Ryan's work and am very confident in the accuracy of the reports he provides. Anyone in need of Ryan's services could not find a better resource, he is highly recommended."
Fred Lyhne Jr. / Simalex Mfg. Co. Ltd.
About Us
As a team of CPA- led bookkeepers, we offer customized and flexible financial solutions for your business. We know the importance of finding the right fit for your business which is why we take the time to sit down to understand not only your finances, but your entire operation to better guide you on how to achieve your business goals.


Unlock the secrets to optimizing your business profitability, cutting costs, and making data-driven decisions with our comprehensive eBook—your ultimate guide to financial success.
FREE EBOOK
OPTIMIZING PROFITABILITY: COST ANALYSIS AND EXPENSE MANAGEMENT STRATEGIES