Accountant for Manufacturing Businesses

We empower businesses to experience increased clarity, insights, and profitability with our CPA-led Bookkeeping and Fractional CFO Services.
Streamline your manufacturing business finances with Intrepidium Consulting.

Our team of specialized accountants understands the unique challenges faced by manufacturing businesses. We provide expert financial solutions to help streamline your operations and maximize profitability.
Get expert accounting services tailored for manufacturing businesses.

Our team at Intrepidium Consulting understands the complexities and specific needs of the manufacturing industry. We provide specialized accounting services that are designed to help your business thrive. From inventory management to cost analysis, we have the expertise to support your financial success.
How Our Process Works
Discovery
We start off with a complimentary overview to help flag any potential financial issues or irregularities. You can then use this audit for your internal team or bring in an experienced bookkeeping firm to get financial clarity.
Plan
We diagnose and correct any financial issues we see through simple, concise reporting, giving you clarity and understanding.
Implement
We systematize your financial processes to better position your financials moving forward. Through expert guidance, we help you understand your business better, make sense of the numbers, and helping you meet and exceed your business goals sooner and easier.
Expert accounting solutions tailored to the manufacturing industry.

Don't settle for generic accounting services. Choose Intrepidium Consulting for specialized knowledge and a deep understanding of the unique challenges in the manufacturing industry. Maximize your financial efficiency and stay ahead of the competition with our expert accounting solutions.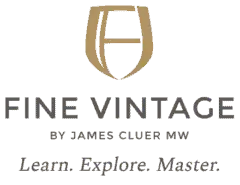 Ryan Roch is the model of a cool, calm and collected professional. He knows what he's doing. I sleep well knowing that Ryan has my companies finances in order
James Cluer MW, Fine Vintage

"We have been using Ryan Roch and his firm Intrepidium since June of 2018, and I have to say that it has transformed and really improved the way we do business.
Ryan's firm assisted me when our existing accounting system was in shambles due to incompetent staff who abandoned their jobs without any notice. It was really a low point for me but with Ryan's help, everything was under control within a few weeks.
Since those early days, Ryan's role has transformed into that of a part time CFO who provides excellent metrics and guidance on the current state of my business in addition to, supervising our in-house office administrator and bookkeeper. He also works seamlessly with BDO in completing our year end filing with the CRA.
I could not be happier with Ryan's work and am very confident in the accuracy of the reports he provides. Anyone in need of Ryan's services could not find a better resource, he is highly recommended."
Fred Lyhne Jr. / Simalex Mfg. Co. Ltd.
Solutions as unique as your manufacturing business.

Your manufacturing business is unique, and so are its challenges. Intrepidium Consulting understands this and brings tailored solutions that address your specific needs. Trust us to provide the expertise and knowledge necessary to help your manufacturing business thrive.