Accounting software can help manage your budget and accounts payable and receivable while allowing you to become better at tracking your financial health. However, with so many different accounting software options available, it can be difficult to know where to begin. Here we look at the top accounting software options available in Canada to help narrow down your choices.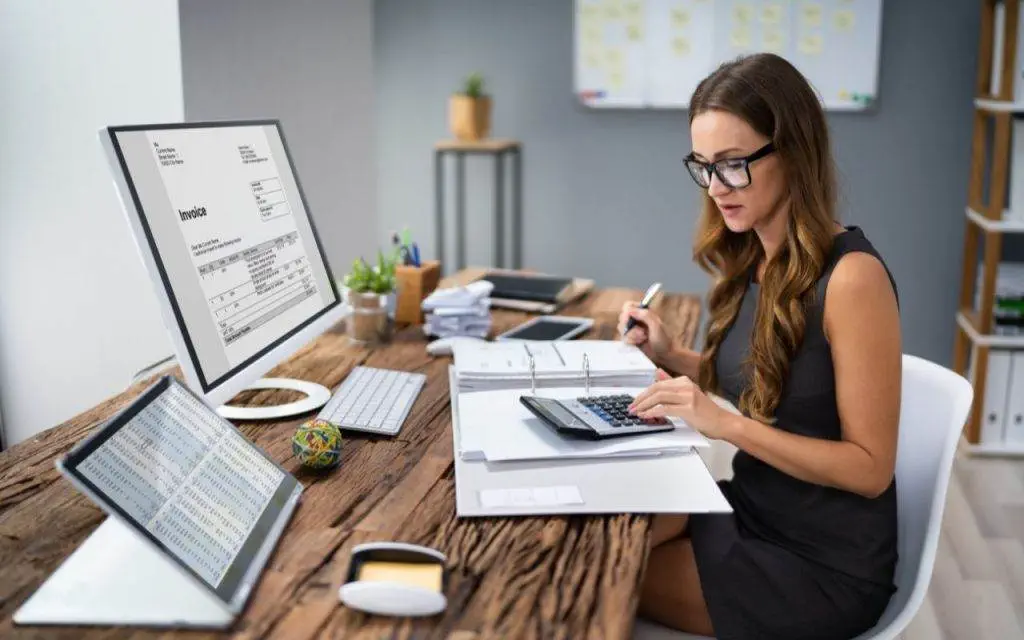 This is probably the most recognized name in accounting software. It has helped set the standards for accounting interfaces with exceptional ease of use and reporting. It provides what many business owners find to be an excellent all-in-one solution, including an online payroll function. If you need highly comprehensive accounting software for an established business, this is the right choice for you.
Advantages:
Improved visibility with a centralized dashboard
Expense and inventory tracking
Customized reports
Allows multiple users
Automated payment approval
Accounts payable reminders
24/7 support with online training
Invoicing and batching
Mobile app for key functions
Disadvantages:
Does not offer industry-specific features
Difficult to learn due to multiple functionalities
Has limited file sizes for uploads
Limits the number of transactions
Peak times can be slow loading for the online version, such as during tax season
Xero Accounting
Formally known as Accounting 2.0, this software offers a user-friendly interface that makes it easy for even the least savvy users to learn quickly. When wondering which accounting software is best for small businesses, this is a great starter software for smaller, growing businesses.
Advantages:
User and mobile friendly
Enables batch payments
Strong integrations
Ongoing updates
Tracks hours in real time
Disadvantages:
Payroll function only accommodates up to 4 employees
Limited reporting and tracking categories
No search functions
Limited customization for invoices
FreshBooks
As a Toronto-based company, FreshBooks is a great option for Canadian service and project-based companies.
Advantages:
Time tracking and project management functions
Real-time invoice tracking
Customized invoicing
Disadvantages:
Very few accounting features
Limited users and billable clients
Limited access to the mobile app
No real reporting features
No payroll function, although it can be integrated with Gusto
Sage Accounting
When wondering which online accounting software is best, Sage Accounting often comes to mind. They have been around since 1981 and now offer two accounting software packages: Sage One for freelancers and small businesses and Sage 50 for small to medium businesses. It then offers different packages allowing companies to choose the ideal functions based on their needs and budget.
Advantages:
Accepts multiple currencies
All features are available on the mobile app
Multiple integrations with third-party apps
Project tracking, ideal for freelancers
Disadvantages:
No time tracking
Limited report customization
Interface feels outdated
Payroll function only available with Sage 50 for up to 10 employees
Only available as a cloud-based software
Wave Accounting
Another Canadian company, this software is owned by H&R Block. This is a free software with additional coaching and bookkeeping services available for a fee. You can add on payroll and online payment processing for an additional cost. It is best for service-based companies looking for a free software solution with limited accounting members to manage day-to-day finances.
Advantages:
Free
Easy interface
Accommodates unlimited users and invoices
Accessible from anywhere
Has its own third-party integrations
Disadvantages:
As free software, you can't upgrade
Not a scalable solution
Only works with existing third-party integrations
Only offers email customer support
Limited invoice and quote customization
As a free app, it shows ads when in use
Payroll function is only available at an additional cost
Zoho Books
Although located in India, Zoho does have an office in Cornwall, Ontario. It is best for growing companies thanks to its excellent scalability. It also offers integration capabilities with the most popular business apps. It is best for service-based companies that need CRM integration.
Advantages:
Simple, easy-to-use design and layout
Automated payment reminders
Mobile friendly
Ideal for service-based businesses
Disadvantages:
Number of users is based on plan type
Integration is limited to Zoho suite
Limited invoice customization
Only offers payroll and EFT payment processing through third-party integration
What To Consider When Choosing Accounting Software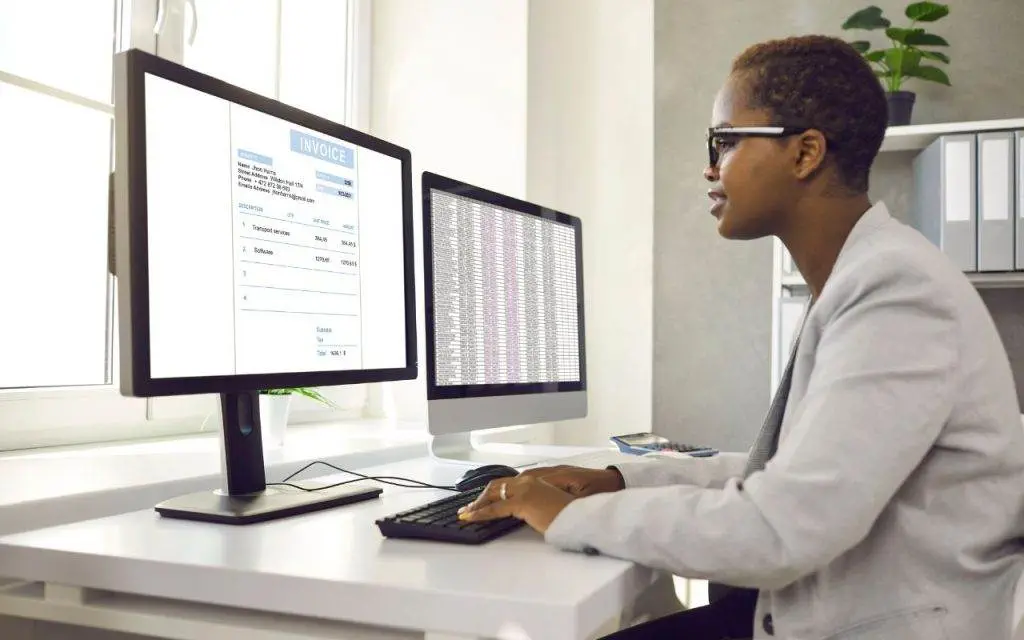 To help you find the best accounting software for your Canadian business, consider the following:
Your Accounting Set-Up
Do you have an accounting team, accountant, or bookkeeper? Are they in-house or outsourced?
Are you currently paper-based or mostly digital?
What types of invoices do you tend to receive, electronic or paper?
Do you still use spreadsheets?
Type Of Business
The products and services you offer impact your choice. Some software is product-based, while others are service-based. You need software that adapts to your charging methods. Also, the number of customers you have can impact your choice, as many software options limit the number of unique invoices you can send, often based on varying package levels. Tracking billable hours is also very specific when compared to functions such as tracking inventory. So, understanding the functionalities and features, along with each function's limitations, is key.
Payroll
Many accounting software companies do not offer a standard payroll function. They either charge extra, limit the number of employees, or require a third-party integration. Again, it is often based on package levels that dictate the number of employees allowed.
Taxes
You want accounting software that helps facilitate the tax return process and offers automated tax reporting or tax completion. This will make tax season easier, so tax function tends to be a worthwhile investment.
Desktop vs. Cloud
Desktop accounting software is a one-time purchase and doesn't need an internet connection. However, it becomes outdated quickly and costs more. It is also limited by licensing, so to use it on multiple computers, you have to pay more. You'll be responsible for backups as well and will usually pay for upgrades each year. The software also doesn't tend to be as integration-friendly and does not include a mobile app.
Cloud software costs less, although it usually has a monthly fee. Although you need an internet connection, cloud software can be accessed at any time, from anywhere. It automatically updates, usually for free, and includes at least some free cloud backup and storage. Cloud software also tends to be more integration-friendly.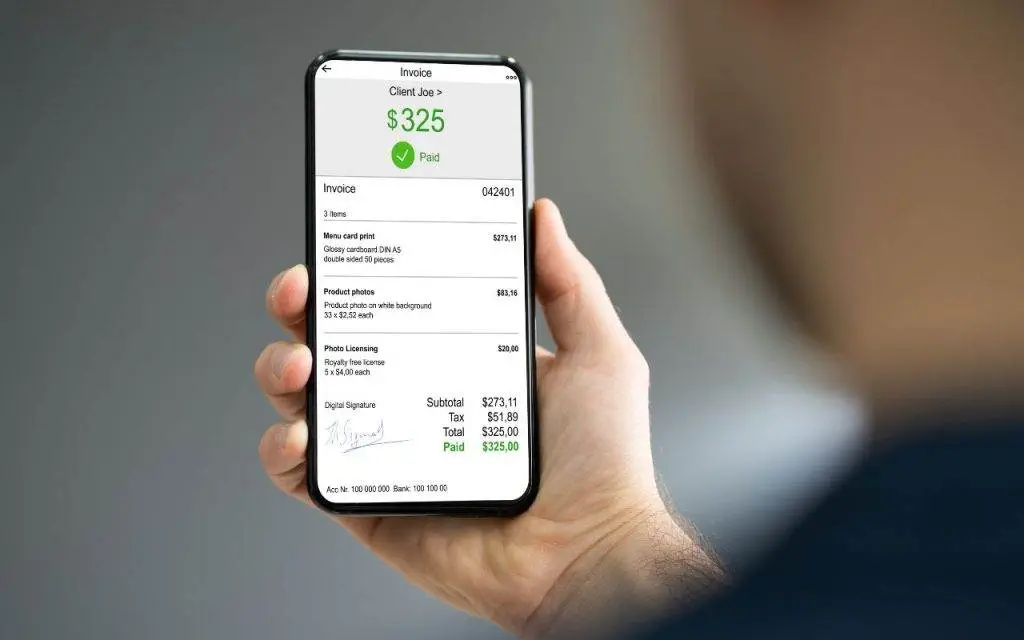 While choosing accounting software can be complex, this guide helps narrow down your choices. Another option is to outsource your accounting and bookkeeping functions with a provider that can help find a software solution ideal for your needs.
For more information about outsourcing your accounting needs, click here to book a free consultation with the accounting experts at Intrepidium.