Bookkeeping Port Coquitlam
Bookkeeping Services for Businesses in Port Coquitlam
Intrepidium Bookkeeping Port Coquitlam offers trustworthy and exact bookkeeping services for businesses located in Port Coquitlam. If you are the proprietor of a developing small or medium-sized business, our team can analyze your current circumstances and provide you with an individualized quote that is tailored to your company's requirements.

At Intrepidium Bookkeeping Port Coquitlam, we are devoted to the idea that successful local businesses are an integral part of what makes Port Coquitlam an exceptional place to live and work. That is why we have helped numerous small and medium-sized businesses in the region to keep their books up to date and correctly managed every month, allowing business owners to concentrate on their main goal - expanding their business.

We will initiate the process with an analysis of your financial records, which will be beneficial in finding and preventing any potential issues. Knowing the significance of the numbers can help us identify any problems and give you strategies to progress in your business with certainty and trust. We provide monthly packages that fit your budget, so regardless of where your business is at the moment or where you plan to take it, we can support you in achieving your goals.
Contact Intrepidium Bookkeeping Port Coquitlam Today
Our CPA-led bookkeeping team provides custom and adaptable financial solutions for your organization. We realize the importance of obtaining an ideal match for your business, which is why we take the time to review and understand not just your financial situation but your entire operation. This allows us to provide you with the best advice on how to accomplish your business objectives.
As we listen to your stakeholders and determine your needs, we can come up with a straightforward plan that can be easily implemented. If we are not able to assist you, we have a network of partners and other sources that can. Our main aim is to ensure your success and we take pride in helping you progress.
We understand that bookkeeping may not be the most enjoyable part of your business, so why not let the experts take care of it so you can concentrate on what you do best... growing your business.
Our Services
We can help you:
Track and understand your cashflow
Provide you with easy-to-understand monthly financial reports
Customize your business processes to free up your time
We can help you:
Eliminate cost overruns
Prepare accurate budget and financial forecasts
Help navigate a CRA audit stress-free
What To Love About Port Coquitlam
Port Coquitlam, affectionately called PoCo by locals, is a city in British Columbia with a population of around 61,000 and sits on the north bank of where the Fraser and Pitt Rivers converge. Originally established mainly as farmland, over the years as Vancouver has expanded Port Coquitlam has been developed more for suburban housing, along with various commercial and industrial developments as well. You'll find everything you need and more living in beautiful Port Coquitlam.
Move
Port Coquitlam boasts a 25-km walking and cycling trail completely surrounding the city, called the Traboulay PoCo Trail. This is the foundation for the over 46 total kms of trails that residents and visitors to Port Coquitlam can enjoy.
Create
Arts and culture thrive in Port Coquitlam, with many opportunities year-round to take in some creativity, or do some creating yourself. Through art camps for kids, to live musical performances, to art exhibits, to public art like Pianos on the Street, Port Coquitlam's arts scene is alive with possibility.
Connect
Port Coquitlam is a hub for many, many events throughout the seasons to bring communities together. Put your treasures out for someone else to love in the City-Wide Garage Sale. Or register yourself and your bike in the annual PoCo Grand Prix. Experience Summer in the City and Winter in the City, each with its own seasonal festivities. And much, much more.
Areas We Serve
Vancouver is a beautiful city in British Columbia and is the third-largest city in Canada. There are many small businesses that call Vancouver their home.
The heart of Vancouver is its downtown core with many vibrant businesses, restaurants, and shops.
North Vancouver is one of the most beautiful Lower Mainland suburbs, as it is situated right up against the North Shore mountains.
West Vancouver is a picturesque municipality on the North Shore.
Located in the center of the Burrard Penisula, Burnaby neighbours Vancouver and Coquitlam.
A diverse suburb, it has a thriving economy made up of many small and medium-sized businesses.
Port Coquitlam, affectionately called PoCo by locals, sits on the north bank of where the Fraser and Pitt Rivers converge.
New Westminster sits on the banks of the Fraser River and is known for its rich history, as well as being a premier food and shopping destination.
Surrey is the second largest city in the Lower Mainland. It lies between the Fraser River and the U.S. border.
Port Moody is the smallest of what's known as the Tri-Cities within Metro Vancouver, along with Coquitlam and Port Coquitlam, and is a quaint place dubbed The City of the Arts.
Chilliwack is located in the Upper Fraser Valley and is surrounded by British Columbia's majestic mountains.
Kerrisdale sits on the southwest edge of Vancouver and is a good mix of new, modern houses with older character homes.
Home to the Vancouver International Airport, Richmond is a coastal city known for its Asian influences.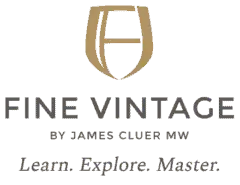 Ryan Roch is the model of a cool, calm and collected professional. He knows what he's doing. I sleep well knowing that Ryan has my companies finances in order
James Cluer MW, Fine Vintage

"We have been using Ryan Roch and his firm Intrepidium since June of 2018, and I have to say that it has transformed and really improved the way we do business.
Ryan's firm assisted me when our existing accounting system was in shambles due to incompetent staff who abandoned their jobs without any notice. It was really a low point for me but with Ryan's help, everything was under control within a few weeks.
Since those early days, Ryan's role has transformed into that of a part time CFO who provides excellent metrics and guidance on the current state of my business in addition to, supervising our in-house office administrator and bookkeeper. He also works seamlessly with BDO in completing our year end filing with the CRA.
I could not be happier with Ryan's work and am very confident in the accuracy of the reports he provides. Anyone in need of Ryan's services could not find a better resource, he is highly recommended."
Fred Lyhne Jr. / Simalex Mfg. Co. Ltd.
About Us
As a team of CPA- led bookkeepers, we offer customized and flexible financial solutions for your business. We know the importance of finding the right fit for your business which is why we take the time to sit down to understand not only your finances, but your entire operation to better guide you on how to achieve your business goals.