Bookkeeping West Vancouver
Bookkeeping Services In West Vancouver
Intrepidium Bookkeeping West Vancouver is devoted to providing dependable and precise bookkeeping services to businesses in the West Vancouver region. If you are the owner of a growing small or medium-sized business, our team can examine your current situation and provide you with a customized quote tailored to your company's needs.

At Intrepidium Bookkeeping West Vancouver, we are committed to the belief that prosperous local businesses are a large part of what makes West Vancouver an outstanding place to live and work. That's why we have assisted many small and medium-sized businesses in the area to keep their books up to date and accurately managed each month, enabling business owners to focus on their core passion — growing their business.

We will start with a complimentary review of your financial records which will aid us in detecting potential problems and preventing them from becoming bigger issues. This alone can be of great value. By understanding what the numbers mean, we can spot any issues and suggest solutions to help you move forward in your business with clarity and confidence. We offer monthly packages that align with your budget so no matter where your business is now or where you want to take it, we can help you get there.
Contact Intrepidium Bookkeeping West Vancouver Today
Our CPA-led team of bookkeepers provides tailored, flexible financial services to address the needs of your business. We understand how critical it is to choose the right fit for your company, which is why we spend time delving into not just your finances, but your entire operation, to give you the best guidance and support in achieving your company's goals.

We take the time to understand your current situation and future objectives by engaging with stakeholders to help determine what you need, and then designing a straightforward yet achievable plan that gives you the most effective solution. If we can't assist you for some reason, we have a wide network of partners and other resources that can. Our goal at Intrepidium is to ensure your business success and we are delighted when you no longer require our services.

Don't bother with the hassle of bookkeeping - let the experts handle it so you can focus on what you do best — running your business.
Our Services
We can help you:
Track and understand your cashflow
Provide you with easy-to-understand monthly financial reports
Customize your business processes to free up your time
We can help you:
Eliminate cost overruns
Prepare accurate budget and financial forecasts
Help navigate a CRA audit stress-free
West Vancouver Highlights
West Vancouver is a municipality to the northwest of Vancouver proper, part of a grouping of regions known as the North Shore Municipalities, or "The North Shore" for short. West Van, as it is called by locals, is connected to Downtown Vancouver by the Lions Gate Bridge, and is also home to Horseshoe Bay ferry terminal, a main connecting hub between the mainland and Vancouver Island. A relatively small community with a population of approximately 43,000, West Vancouver is also known as one of the wealthiest cities in Canada, and is home to many well-known celebrities, including film stars and professional athletes.
A Park For All Ages
Though comparatively not big in land size, the community of West Vancouver has a surprising number of beautiful parks to explore. Trails, beaches, waterfalls, picnic areas, hiking, playgrounds, splash pads, swimming, lighthouses, gardens, creeks, wetlands, old-growth forests, wildlife, and so much more await you at any one of the following: Ambleside Park, Caulfeild Park, Cypress Falls Park, Dundarave Park, Horseshoe Bay Park, John Lawson Park, Lighthouse Park, Memorial Park, Whyte Lake Park, and Whytecliff Park. Enjoy!
Festivals & Events
Festivals and other events are an important part of the West Vancouver community, and you can always find something to take in, no matter the season. Four of the main festivals hosted by the North Shore Municipalities are held in West Vancouver, and West Van hosts many of its own unique events as well. To name just a few: Persian New Year Fire Festival in March, Bridge Festival in June, Canada Day celebrations and Squamish Youth Nation Powwow in July, Harmony Arts Festival and Rock Ambleside in August, Coho Festival in September, Remembrance Day ceremonies in November, and Light Up The Village and Dundarave Festival of Lights events to kick off the Christmas season.
Shopping
West Vancouver is home to Canada's very first shopping mall, Park Royal Shopping Centre, although it certainly doesn't look its age. Built around 1950, it has undergone some major renovations over the years, evolving into the large, modern, high-end shopping experience that it is today. Park Royal boasts almost 1.5 million square feet of space, housing over 200 stores. The mall is actually split into three areas: Park Royal North, Park Royal South (both indoor shopping), and an outdoor strip mall area that feels like its own quaint village with both chain retail stores and boutique shops. And if you're in the market for an electric vehicle, there's a Tesla dealership here too!
Areas We Serve
Vancouver is a beautiful city in British Columbia and is the third-largest city in Canada. There are many small businesses that call Vancouver their home.
The heart of Vancouver is its downtown core with many vibrant businesses, restaurants, and shops.
North Vancouver is one of the most beautiful Lower Mainland suburbs, as it is situated right up against the North Shore mountains.
West Vancouver is a picturesque municipality on the North Shore.
Located in the center of the Burrard Penisula, Burnaby neighbours Vancouver and Coquitlam.
A diverse suburb, it has a thriving economy made up of many small and medium-sized businesses.
Port Coquitlam, affectionately called PoCo by locals, sits on the north bank of where the Fraser and Pitt Rivers converge.
New Westminster sits on the banks of the Fraser River and is known for its rich history, as well as being a premier food and shopping destination.
Surrey is the second largest city in the Lower Mainland. It lies between the Fraser River and the U.S. border.
Port Moody is the smallest of what's known as the Tri-Cities within Metro Vancouver, along with Coquitlam and Port Coquitlam, and is a quaint place dubbed The City of the Arts.
Chilliwack is located in the Upper Fraser Valley and is surrounded by British Columbia's majestic mountains.
Kerrisdale sits on the southwest edge of Vancouver and is a good mix of new, modern houses with older character homes.
Home to the Vancouver International Airport, Richmond is a coastal city known for its Asian influences.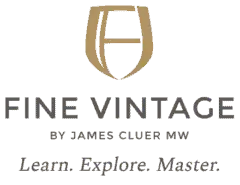 Ryan Roch is the model of a cool, calm and collected professional. He knows what he's doing. I sleep well knowing that Ryan has my companies finances in order
James Cluer MW, Fine Vintage

"We have been using Ryan Roch and his firm Intrepidium since June of 2018, and I have to say that it has transformed and really improved the way we do business.
Ryan's firm assisted me when our existing accounting system was in shambles due to incompetent staff who abandoned their jobs without any notice. It was really a low point for me but with Ryan's help, everything was under control within a few weeks.
Since those early days, Ryan's role has transformed into that of a part time CFO who provides excellent metrics and guidance on the current state of my business in addition to, supervising our in-house office administrator and bookkeeper. He also works seamlessly with BDO in completing our year end filing with the CRA.
I could not be happier with Ryan's work and am very confident in the accuracy of the reports he provides. Anyone in need of Ryan's services could not find a better resource, he is highly recommended."
Fred Lyhne Jr. / Simalex Mfg. Co. Ltd.
About Us
As a team of CPA- led bookkeepers, we offer customized and flexible financial solutions for your business. We know the importance of finding the right fit for your business which is why we take the time to sit down to understand not only your finances, but your entire operation to better guide you on how to achieve your business goals.