Accountants are essential for anyone who owns a business — big or small. They help keep your financial books organized, track expenses and taxes, and provide insights into where you can increase profits and save money. Accountants can also help you choose the right accounting software. Your accountant likely has experience with different programs, so they can tell you what will work best for your business's needs. QuickBooks Online is one of the most-used accounting programs on the market for business owners, yet many wonder: do accountants support QuickBooks Online as well? Because of the broad use and application of QuickBooks Online, the answer is yes.
So if you're using QBO as your accounting software solution of choice, rest assured that most accountants are happy to help you out. Read on to learn more about how accountants support QuickBooks Online so that you can make the most out of your relationship with them.
Why Do Accountants Support QuickBooks Online?
First, let's take a look at why accountants support QuickBooks Online in the first place. QuickBooks is one of the most common accounting software solutions out there (and has been for years), and it's easy for accountants to support it. That's because when you use accounting software, your accountant has one less thing to worry about. They don't have to manually enter your data into their accounting software — the program just pulls it in automatically.
That means business owners can use their time to explore other business-related areas and opportunities, rather than spending time on tedious financial record-keeping. Additionally, QuickBooks Online has a number of features that make bookkeeping easy and painless — even for the most inexperienced business owner.
Track Your Business Finances With Ease
One of the biggest advantages of using QuickBooks Online is that it automatically tracks your business expenses — and matches them up to the appropriate customers or vendors. That means you don't have to manually keep track of every single purchase you make all year long — you just have to enter them into the system once and forget about them. That saves you time and effort, so you can focus on other aspects of your business.
When you're ready to file your taxes, you can easily transfer the data over to your accountant and let them handle the rest. That means you'll have more time to focus on growing your business, and less time is spent worrying about the boring financial chores.
Keep Accurate And Transparent Records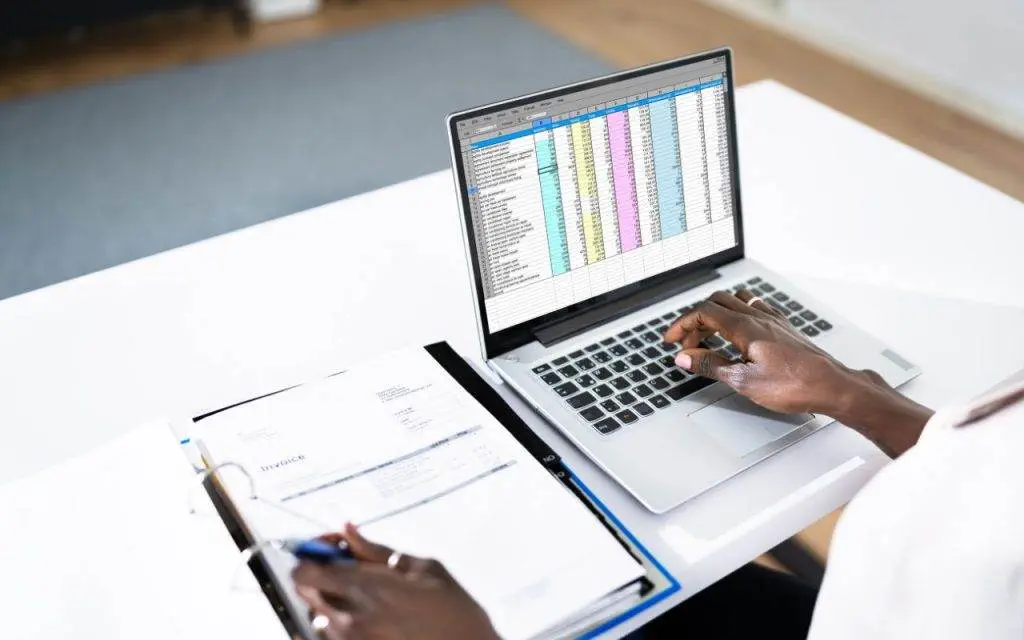 If you're looking to start a new business, you may be wondering if you can go without accounting software — and just keep track of expenses in a spreadsheet. It's certainly possible, but it's not recommended. Accounting software like QuickBooks Online keeps track of transactions, tracks your expenses, helps you identify trends in your spending and sales, and much more. That data is critical for running a successful business — and it can't be done in a spreadsheet.
QuickBooks Online keeps all of your information stored in one place and shows you exactly where your business stands financially at any given time. That way, you can easily identify trends in your spending and sales. You can also easily see where you can cut costs and save money. That transparency not only helps you succeed in your business now, but it also provides useful insights for the future.
Comply With Tax Regulations
If you're not a CPA, you may be wondering how you will ever be able to file your taxes correctly. Well, that's where accounting software comes in. QuickBooks Online lets you generate reports that help you identify areas where you can save money on taxes — and lets you make adjustments to your business as needed. That way, you'll have a leg up on filing your taxes when the time comes and can rest assured that you have everything in order. That's critical, as the last thing you want to do is make a simple mistake on your taxes and cost yourself a ton of money in penalties and interest.
By using accounting software and keeping up-to-date with the latest tax laws and changes, you can be sure that everything is in order and you're getting the best possible outcome.
See Where You Can Cut Costs
Most businesses need to spend money to make money. That's just how business works. Unfortunately, it can get tricky when you don't know where your money is going or what you're spending it on. QuickBooks Online does a lot to help you save money, but you also have to be on the lookout for those opportunities. That means you have to dive into your numbers and explore your reports. That's not always the most exciting task, but it's well worth your time to do it.
You can easily identify trends in the data and see where you can reduce costs and save money. That can be as easy as identifying when you could be getting cheaper rates on your utilities or phone bills. It could also be something as big as outsourcing a portion of your business to someone who charges less than you.
Summing Up: Why Accountants Love QuickBooks Online
If you're like most business owners, you want to spend as much time growing your business as possible — and less time dealing with the boring financial stuff. With accounting software, you can do just that.
Accountants love QuickBooks Online because it makes their job easier. They can pull your data straight into their software and skip the tedious data-entry process — that way, they can focus more on helping your business achieve financial success. That also means you can focus on growing your business — and you can feel confident knowing that your accounting is being taken care of in the process. From taxes to expenses and everything in between, accounting software makes financial management easier than it's ever been before.
For more information on how we can help you use QuickBooks Online in your business, contact Intrepidium at 778-800-7976 or click here to schedule a consultation.