No matter the size of your business, the prospect of hiring a bookkeeper must be at the forefront of your operational strategy.
Bookkeepers play a critical and indispensable role in running your business; truth be told, the absence of this individual may very well be the reason why you're not making any headway.
But bookkeepers aren't created equal – your choice either makes or breaks business continuity and efficiency. So, put a premium on hiring the best person for the job.
With no perceptible end to the COVID-19 pandemic, the need for competent bookkeepers is amplified since businesses have no choice but to adapt to the changing landscape.
The absence of critical bookkeeping in any business means undesirably piling up paperwork, receipts, and financial documents.
Even with a skeletal force, companies can't afford to lose track of expenses and finances, more so with late invoice submissions and unpaid bills.
It's your job as a business owner, operations manager, or company executive to find a bookkeeper who knows what it takes to manage the business's cash flow, create business reports, and provide insights for better efficiency.
Don't forget to emphasize the importance of working remotely since the pandemic doesn't allow regular face-to-face meetings.
How To Find A Bookkeeper – Test The Waters First
You must decide whether you need a full-time bookkeeper or one that can be hired for the time being. If you're clueless about where to start, consider working with an agency to find the right candidate up until you realize the need to hire someone full-time.
Staffing agencies know where to find reliable and dedicated bookkeeping candidates that will thrive in a pressure-packed environment.
The key is to find a candidate with proven proficiencies in digital tools for accounting, i.e., QuickBooks and Microsoft Office.
Know The Job Of A Bookkeeper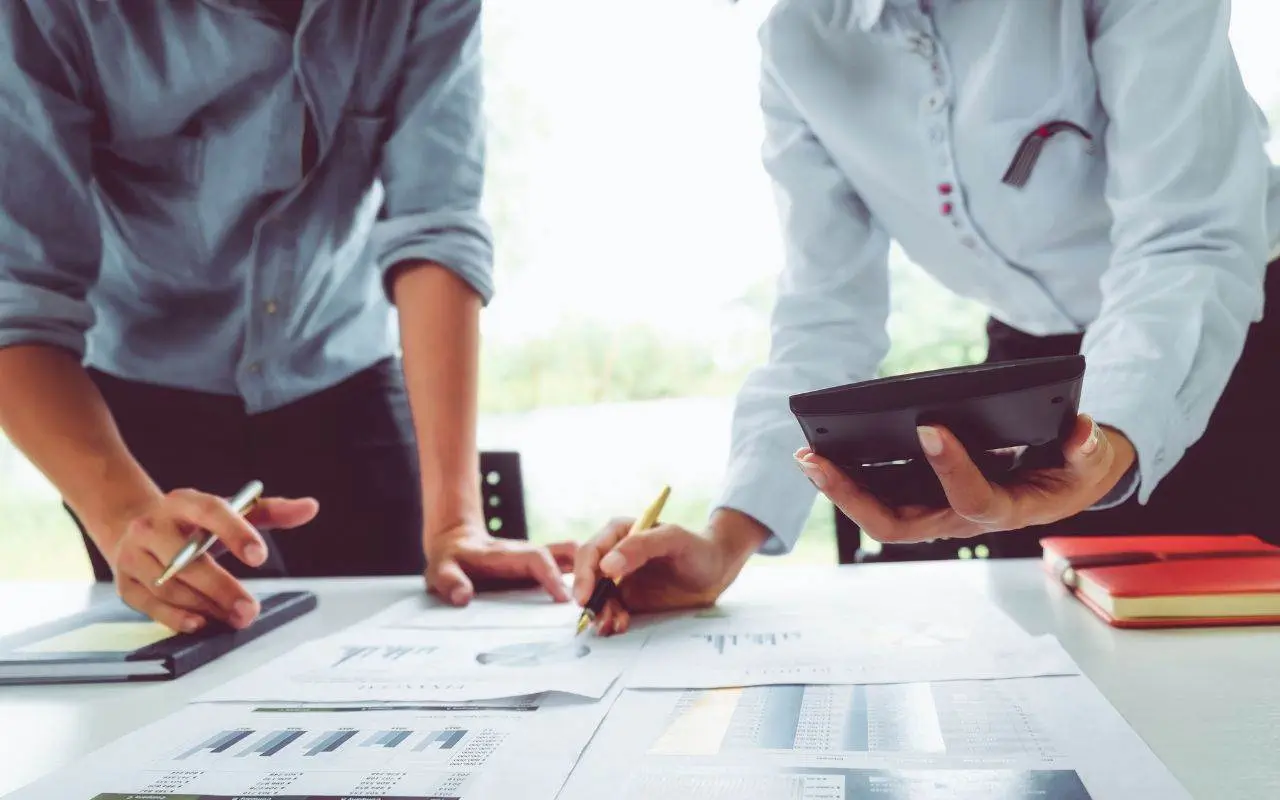 Answer the question, "what's the job of a bookkeeper?" You can't successfully find and hire the best prospect if you're clueless about what the job commands.
Bookkeeping tasks vary from one business environment to another. Nevertheless, the most common responsibilities include:
● Payroll processing, including accounts receivable and payable
● Posting journal entries
● Reconciling bank statements
● Trial balance preparation
● Month-end closings
● Preparing depreciation schedules
● Tracking fixed assets
It's up to you to look for a way to figure out how capable a bookkeeping prospect is when it comes to solving problems, especially those that involve your business' finances.
Analytical skills are a "must" to solve discrepancies, while communication skills are equally essential to work with other people within the company.
Finding Your Best Prospects
Different industries have unique bookkeeping requirements. You should look for someone with experience in your industry.
A bookkeeper with years of experience working with gardening and landscaping companies may not be as effective for your plumbing business.
Hence, you must factor in the relevance of a bookkeeper's experience.
Your choice of a bookkeeper must be familiar with your company's intricate software systems to track expenses and finances.
You have to ask the right questions to figure out if the bookkeeper has what it takes to be effective in your business or corporate environment. Ask about previous bookkeeping jobs and the responsibilities they carried.
Talk to your prospects about the types of financial reports they prepared as well as the accounting systems they're familiar with.
Proof Of Legitimacy
No law requires bookkeepers to get a license, but you're better off hiring someone who shows proof of legitimacy, i.e., certification programs, professional memberships, and training.
Professional organizations require members to pass specific criteria before they can get in. Bookkeepers who happen to be members of a professional organization are indicative of their competencies.
Gauging Accountability And Honesty
Having a good bookkeeper can streamline the process of reviewing entries. Put in the work to vet your bookkeeping candidate and ask past employers for references.
Interviewing candidates is a way to gauge their honesty and trustworthiness. But you do need to ask the right questions.
Not only can bookkeepers correct errors in financial transactions, but they can also help prevent them from happening to begin with.
You want someone who will do everything to help your business avoid late fees and forgotten monthly bills.
A bookkeeper with a great sense of accountability acknowledges the importance of getting invoices sent as quickly as possible.
Put A Premium On People Skills
To address any issues and risks related to financial transactions, part of your bookkeeper's job is to communicate with colleagues and employees.
Be sure to ask your candidates how confident they are in communicating with other people for the sake of accuracy and reconciliation.
Bookkeepers are natural in detecting errors and problems in books, but not everyone comes with excellent communication skills needed for reconciliation.
Think about whether the candidate would be able to handle your business's sensitive financial information if they were hired.
Ask for help and recommendations from the people you trust the most – family, friends, clients, and business partners.
One of them might have worked with a reliable bookkeeper before. Finding a dependable bookkeeper for your business doesn't have to be arduous and taxing on your part if you know where to get help.