Business owners and entrepreneurs make bookkeeping mistakes, and it's normal. It's part of the learning process, especially for newly established businesses. But when it happens all too often, those bookkeeping mistakes might end up hurting your finances more than you anticipated.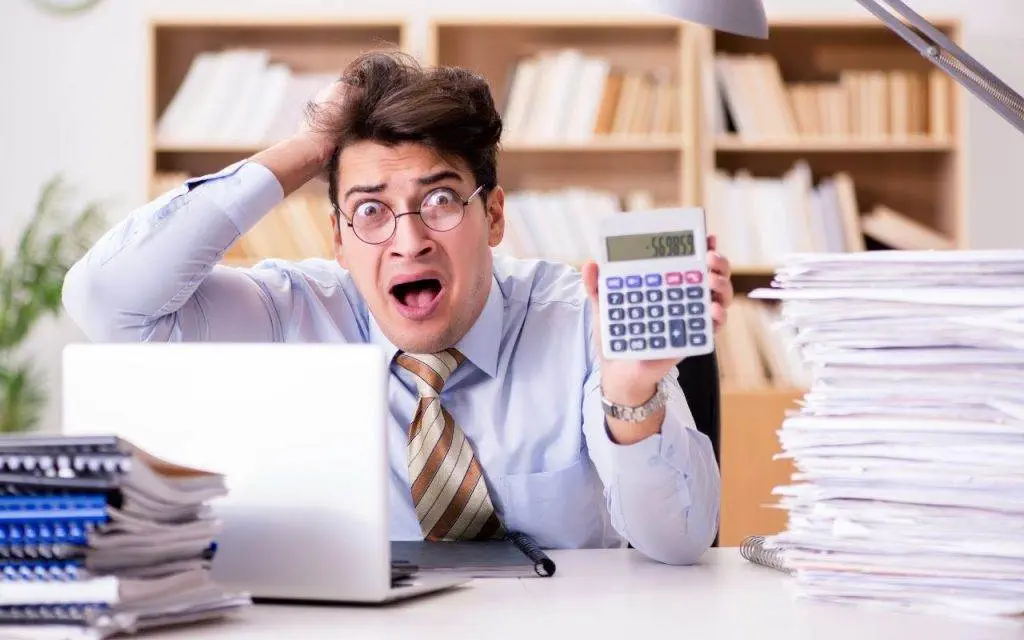 Below are the top ten bookkeeping blunders that business owners and entrepreneurs make. Tag along to find out how you can avoid them:
1 – You try to do everything on your own.
Sometimes it's more practical to hire a professional. Believe it or not, handling books and filing taxes are considered outside of your skillset. Even if you have a lot of employees and business ventures under your control, there are still some tasks that you'll just have to leave up to an experienced bookkeeper.
2 – You fail to keep track of inventory and other finances.
Remember to track inventory purchases thoroughly and maintain records of items that you're selling or donating. If you're not updating current records, it'll take longer than anticipated to generate accurate financial reports. Not doing so results in bookkeeping mistakes, which puts a huge dent in your business's financial performance.
3 – You're not organized.
You've got a lot on your plate, perhaps even too much for you to handle in a limited time. To avoid this dilemma, make sure that you are as efficient as possible with the resources available to you.
Keep essential documents in one place or use appropriate applications to organize your finances. If that kind of task sounds too much for you to handle, hiring a bookkeeping service makes perfect sense. Even a small business with only a handful of employees could quickly get disorganized and make costly bookkeeping mistakes.
4 – You have no defined system in place.
Whether you're just starting or having already established a successful business, it's helpful to have systems designed to help manage your bookkeeping operations and other crucial financial processes.
It'll also serve as an archive where information will be organized and retrievable whenever you need it. The truth is that all your competitors have invested in creating a defined system to organize their books; that should be reason enough to do the same.
5 – You are not double-checking your figures and reports.
It might be tempting to trust the numbers as they are, but that's a big mistake since blunders happen without you even realizing it. It only takes one slip-up for someone else to take advantage of the lapse in judgement.
Be sure to double-check everything, and if you're not comfortable with the results, there's always an option to seek a bookkeeping service's help.
Sometimes, looking at the figures and paperwork that contain financial reports is way too much of a burden for a busy entrepreneur. So, there's no shame in seeking professional help.
6 – You don't have adequate security measures in place.
If you're dealing with incorrect or misinterpreted information, there's a good chance it will fall into the wrong hands.
It happens more often than you realize, and it could harm your finances, reputation, or both. As far as security is concerned, there's a way to lessen the risk by using secure online software for financial transactions.
If you aren't sure about how to go with it, consult a professional's help. Improved business or office security helps in keeping files organized, including your financial details.
7 – You're not training new hires on bookkeeping processes.
When there's no one else to assist you with bookkeeping, training someone new ensures that financial processes are kept intact and organized.
Choose to delegate jobs accordingly so your established procedures will continue running smoothly.
As your business grows, the accounting and bookkeeping needs increase. Therefore, anyone who joins your office or team must be trained accordingly to help.
8 – You don't bother keeping track of receipts.
It might sound annoying, but tracking every receipt is essential to ensure that you're making the most out of your money.
It's easy to miss out on deductions when you have a lot going on, and they'll reduce the taxes you have to pay. In fact, many small businesses and start-ups crumbled because of this common yet entirely avoidable mistake.
If you're not up to the task, there's always an option of delegating it to someone you trust within your circle.
9 – You are not doing everything in your power to automate bookkeeping.
There are several benefits if you're willing to go with this option, such as increased accuracy of financial reports, less time spent on bookkeeping operations and processing transactions, and having more time for other important tasks. Overall, an automated bookkeeping system makes everyone function more efficiently and helps avoid those costly bookkeeping mistakes.
10 – You don't want to invest in a bookkeeping service.
If you're on a tight budget and can't afford the expenses associated with hiring a bookkeeper, you may be tempted to axe the idea altogether.
The good news is that there are bookkeeping and accounting services that offer alternative financial management methods at affordable rates.
You can work out a deal to have reports sent to you monthly instead of hiring them full-time.
It's never too late to start keeping your books and finances in order. Don't dwell on the bookkeeping mistakes you made in the past, as there's only one way moving forward. If you're anxious about hiring a bookkeeper, don't be.
Even small businesses benefit from customized bookkeeping solutions at reasonable rates. Remember that you'll never see your business grow if you keep making the same bookkeeping mistakes.